The faithful shipping container is a marvel of the freight industry, with its simple shape and robust construction single-handedly setting the standard for all long-distance shipping, both by land as well as by sea. It is by far the simplest and easiest way to haul a wide range of large shipments – ranging from produce to automobiles – across long distances, while also making the otherwise difficult task of transferring cargo from a truck to a ship and back much easier. As a testament to the simple success of the steel shipping container, there is an estimate of around 25 million of them being actively used by the freight industry around the world.
But industrial sea travel isn't as glamorous as one might think, and many shipping containers end up losing their seaworthiness and are grounded or decommissioned by freight companies for one of many different reasons – physical dents, damage from corrosion, or just an end of the shipping container's life cycle. This has resulted in an estimate of around 10 to 15 million decommissioned shipping containers piling up in empty container parks around the world. This growing number has led to the birth and growth of an entire industry revolving around used shipping containers in Australia.
If you are in the business of selling used shipping containers, it would be helpful for you to understand why people are buying up these used shipping containers. The gist of it is that people have come up with a lot of creative ways to reuse and repurpose shipping containers, which has also led other people to start buying shipping containers to do the same. Here are three of the most common examples.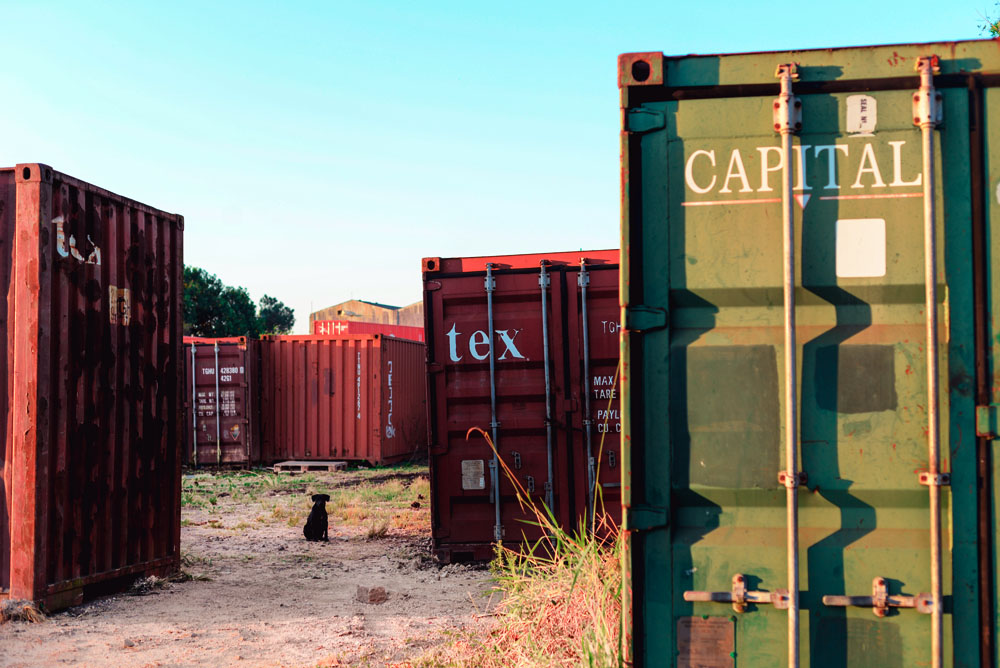 Land-based Freight Transport
Just because a shipping container has been retired from service in sea-based transport does not mean it is completely unusable for freight transport. Many used shipping containers work perfectly well for land-based transport where they are more than sufficient for protecting all sorts of cargo, shipping container transport companies use them all the time. The home and business relocation industry is one that has taken advantage of the many used shipping containers available. Compared to the standard moving truck, the larger size of a shipping container allows for more things to be moved in one go, and the standardised size makes for easy loading onto and unloading from a typical flatbed trailer truck. Used shipping containers are also widely used in the transport of high end and luxury cars, especially as their size can fit all but the largest and most exotic luxury vehicles, thereby providing a safe and secure way to move these expensive machines to their destinations. Some transport companies have shipping container storage facilities in their yard, ready to go should you need one for your cargo.
Storage Facilities
Despite losing their seaworthiness, used and decommissioned shipping containers are still perfectly serviceable as storage facilities. Their large interior space and relatively low cost to purchase and renovate makes them a viable option for people who want to start a self-storage service business, as opposed to the standard method of constructing storage units from scratch. Homeowners can also take advantage of the used shipping container market and purchase one to use as a personal storage unit for their own homes; however, some local government units and homeowner's associations aren't too keen on having shipping containers on residential property, so homeowners will want to check with them before making the investment.
Here are some more creative uses of shipping containers.
Construction Projects
Over the past several years, making use of decommissioned shipping containers has become one of the fastest-growing trends in architectural design and construction. Designers in particular love the stark, minimal look of a shipping container, which fits right in with the clean lines of the modernist style and the use of rough, raw materials of industrial home designs. The pre-built structure of the shipping container also helps it find favour with home builders and other industries that have come up with creative and useful ways to repurpose shipping containers. Here are a few examples:
Small and modular housing

: The tiny house movement has attracted the attention of many homeowners and designers, especially as the price of real estate continues to rise. The shipping container provides a nearly all-in-one solution for home building, with walls, a floor, and a ceiling in a structure of industrial-grade strength. As enclosed and modular units, shipping containers could also be arranged and stacked next to each other to build a much larger structure of modular housing units.

Businesses

: Since shipping containers can easily be moved around, they are being increasingly used by business owners to build and deploy small establishments such as cafés, restaurants, and convenience stores in key locations, such as during important events; because of their portability, they can easily be removed from the space once the event is over or the business' lease expires.

Service establishments

: As previously demonstrated in the other examples, the shipping container works especially well as a transportable structure that can easily be renovated and retrofitted with equipment for various purposes. Besides business establishments, however, other organisations have put the shipping container to good use by turning them into portable toilets, laboratories, schools, hospitals, and other facilities that can be transported to locations that are difficult to reach or otherwise establish a more traditional facility. In a similar vein as those used for residential purposes, shipping containers have been renovated for use as disaster shelters which can quickly be transported and deployed as temporary housing for people affected by calamities.