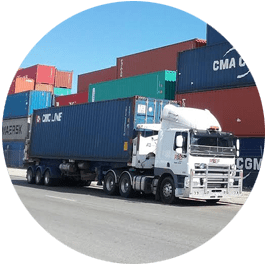 What Is Intermodal Transport?
Intermodal transport is the transport of freight using two or more different transport methods. These may include road, rail, air or sea. At Reef Group we can offer intermodal transport via road, rail and sea. 
Rail Transport With Reef Group
One of the most common and cost effective types of intermodal transport is via road and rail. All of our drivers at Reef Group are inducted at the Perth rail yards, Aurizon Rail & Pacific National. This means we can easily collect or drop off your sea container and have it delivered direct to your door or business via our reliable tilt tray trucks or side loaders. If you are looking for a one stop shop we can even arrange the rail booking for you along with the transport over East. With Reef Group arranging all of your intermodal transport you can be sure your freight will be delivered on time.
Shipping and Wharf Transport
Not just any truck can access the wharf at Fremantle Ports, drivers require MSIC cards, inductions and bookings must be made by the transport company. At Reef Group we can assist with collecting or dropping off your shipping container at the wharf. We can deliver your shipping container to site for you to load/unload and then return it to the de-hiring depot or drop at the wharf for shipping once ready.
Get in touch now for our prices on intermodal transport. Call (08) 9454 3724 or contact us via our website contact form.