It is a simple fact that almost all the world's international freight is transported across the oceans in colossal container ships. There are some risks associated with this that simply cannot be mitigated and must be left to chance. However, there are some things you can do to give your cargo the best chance of arriving in the same state it was when you set it on its way. At Reef Group, we have decades of experience as a respected, professional transport company in Perth, so here are our recommended steps to load and prepare your shipping container properly.
Why are preparation and attention to detail so important in shipping?
Once your precious cargo leaves your sight and sets off on its wild journey across the ocean waves, it is at the mercy of a huge number of factors, none of which you can control. From hideous weather throwing containers overboard to their watery demise to inconsiderate, underpaid workers mistreating your cargo at random. As you cannot control these things, it does not pay to let them stress you out unduly, if you have the correct insurance coverage, all will be well. What this knowledge does allow you to do, however, is prepare your cargo as comprehensively and effectively as possible. Giving it every chance to make it to the other side safely, provided it does not meet some unavoidable destiny. Things you can control include:
Quality of packing materials and care taken
Spread of goods across the package
Labelling and correct documentation
Ensure the container is clean and contaminant-free before landing
Although Australia is among the strictest countries in the world when it comes to preventing outside contaminants and invasive species from entering, it pays to adhere to the same strict rules when sending containers the other way. If you are shipping a filthy, unpleasant-looking container, the chances of it being investigated and even seized, cleaned, and fumigated (all at your expense) are vastly increased. Dirty containers raise red flags wherever they go, and you are asking for trouble if you allow yours to leave in anything other than spotless condition. It's as simple as that.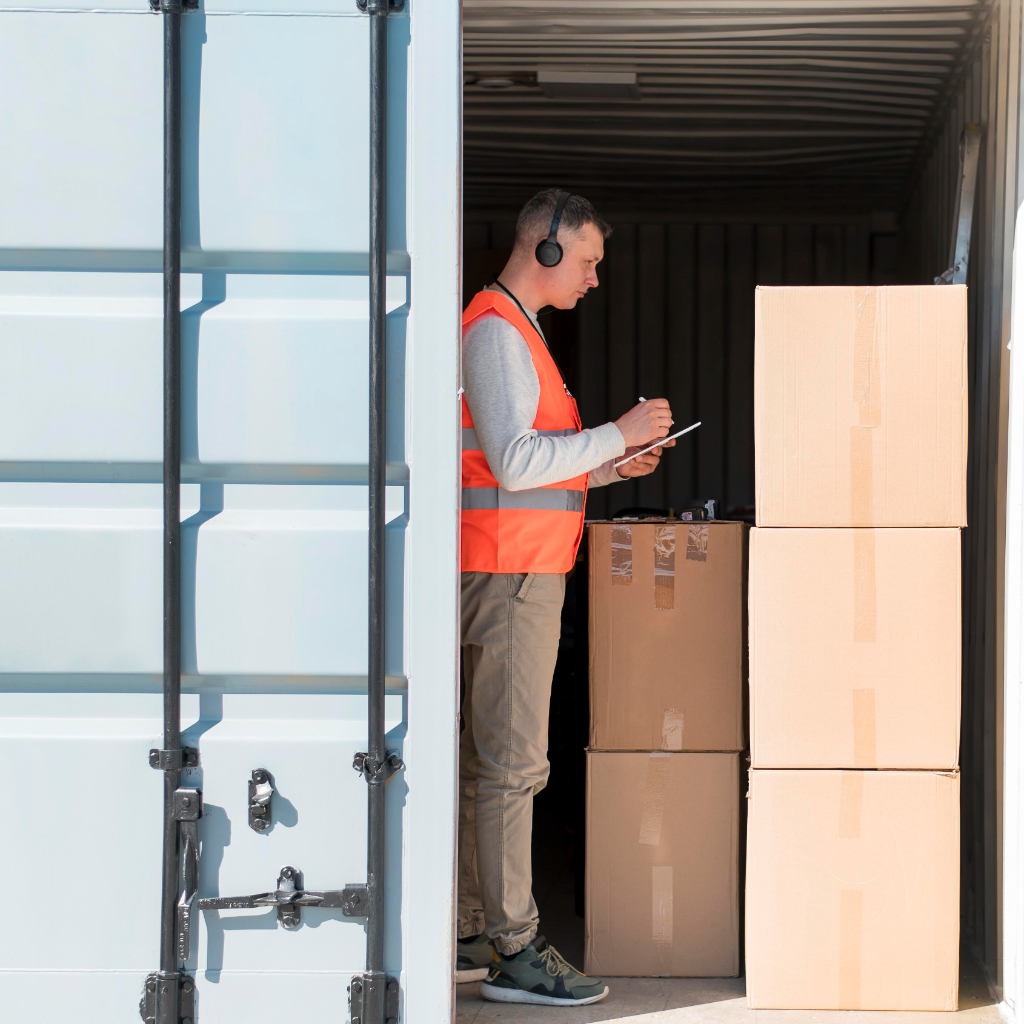 Step to load and prepare your shipping container properly
Less than Container Load(LCL) shipments
As often happens with international freight, containers are frequently filled with cargo from several shippers. When your cargo is destined to be consolidated into a space with others like this, it's important to pay extra attention to your packaging and give your goods the best chance of surviving intact.
Use the strongest, sturdiest boxes you can
Double up your boxes, or use specific, double-walled ones
Choose high-quality packing tape that will not lose stickiness as temperatures change
Use pallets for your cargo
Stacking your goods on pallets and wrapping them tightly is the best way to protect them and keep everything together. It also makes life easier for the workers who transport them to and from the vessels using forklift trucks.
Remember to stack your goods carefully and logically with the heaviest items at the bottom
Wrap tightly
Wrap your consignment tightly, starting at the bottom and working upwards. Make the wraps as tight as you can without damaging any of the contents to prevent movement during transit. This is not the place to cut costs, so be liberal with your layers and protect your goods.
Use black shrink wrap to conceal the contents of your consignment from prying eyes
Label clearly and correctly
Labelling instructions will vary depending on several factors based on the type of cargo you are transporting, so be sure to avail yourself of the latest regulations and labelling requirements. If you are sending fragile cargo or there are other factors the shipping workers should be made aware of, label them as clearly and noticeably as possible. It is only you who will suffer if you fail to make it clear your cargo is top-load only, and it gets handled incorrectly and damaged. This is not one of those occasions where 'less is more,' so label your goods to the point where key details cannot possibly be missed.
Full Container Load (FCL) shipments
FCL shipments, as the name suggests, are those where one shipper has a container to themselves. This is a much better option in many ways, giving you greater control over the distribution of contents but does require attention to be paid to some additional factors.
Distribute the weight evenly
Spread the weight of your goods as evenly as possible across the floor area of your container. This helps prevent items from shifting and colliding in transit and also makes the whole container less likely to tip and sway as it is picked up by a crane, forklift, or other transfer equipment. Be sure to fill every possible space as you go, further restricting movement and reducing the risk of damage.
Leave no dead space
Without putting pressure on the container door so it flies open the moment it is unlocked (attach a gate if this is likely), fill all spaces inside and leave no gaps if possible. Use straps and wrappings to keep things in place, and if your container is still not full, use dunnage to finish the job. Dunnage is material, usually some kind of matting or wood used to fill voids inside your container and prevent the other items from moving.
Don't overfill
While under-filling is a huge issue when cargo moves en route, over-filling should also be avoided. Certainly don't exceed or even approach the maximum weight limit too closely unless you want to invite unwanted problems. Check the VGM (Verified Gross Mass) of your container carefully, and never under-declare the figure.
Contact us
The bottom line of all these steps to load and prepare your shipping container properly is this: If you engage the services of a reputable, professional transportation service provider like Reef Group, you are minimising your risks of encountering issues. You are much more likely to experience a smooth, straightforward, stress-free shipping process.
If you would like to discuss your shipping requirements or any other aspects of our services, please contact us at your earliest convenience and let Reef Group take the headache out of your international and other shipping responsibilities.