Storage containers are versatile pieces of enclosure that can prove useful in a number of different scenarios. Say you are moving house and you need safe and secure storage to store your possessions. Alternatively, you may just need extra space in your home to place your other household items. Whatever the situation may be, storage containers are an ideal storage solution for those who are tight on budget but have big storage needs.
If you are looking to hire a storage container, there are a couple of do's and don't that you should know first. This is to ensure that you're working with the right company and that the container itself is up to scratch. Here's what you should and shouldn't do when it comes to hiring storage containers.
Do find a reliable company
When hiring storage containers, you want to work with a company that's well-established and has relevant experience in the field. While supporting startup companies is a good cause, make sure the one you're working with is trustworthy and delivers their services to a high standard. After all, storage containers are oftentimes used to keep valuable items and you certainly don't want to compromise on safety and security.
You can check if a storage container company is reliable by checking how long they've been in the industry. If they've been established for decades, then it's a good sign their products and services are doing well. You can also read up on customer reviews to find out what their experience has been like working with a particular company. Do they offer fair delivery charges? Was the container in good condition when it arrived?
Lastly, don't hesitate to ask for recommendations from friends and family. Chances are they'll recommend to you a good storage company based on their own experience.
Do check the dimensions of the container
Different companies will offer different sized containers, so it's best to check the dimensions first before you hire one. Here's a general guide to shipping container dimensions:
Do check the container's condition upon arrival
It's good practice to check the condition of the storage container the moment it arrives at your door as you don't want to store your belongings on a damaged container. Small holes can allow rain and water to seep through and cause damage to any stored items. Thankfully, inspecting a storage container doesn't seem as complicated as one may think.
During the day, sunlight will pass through any holes and highlight potential problems. Before loading the container, make sure to check the container floor for soft spots and damages. Some degree of rust and dents are expected, but not to the extent that it's compromising the security of the container.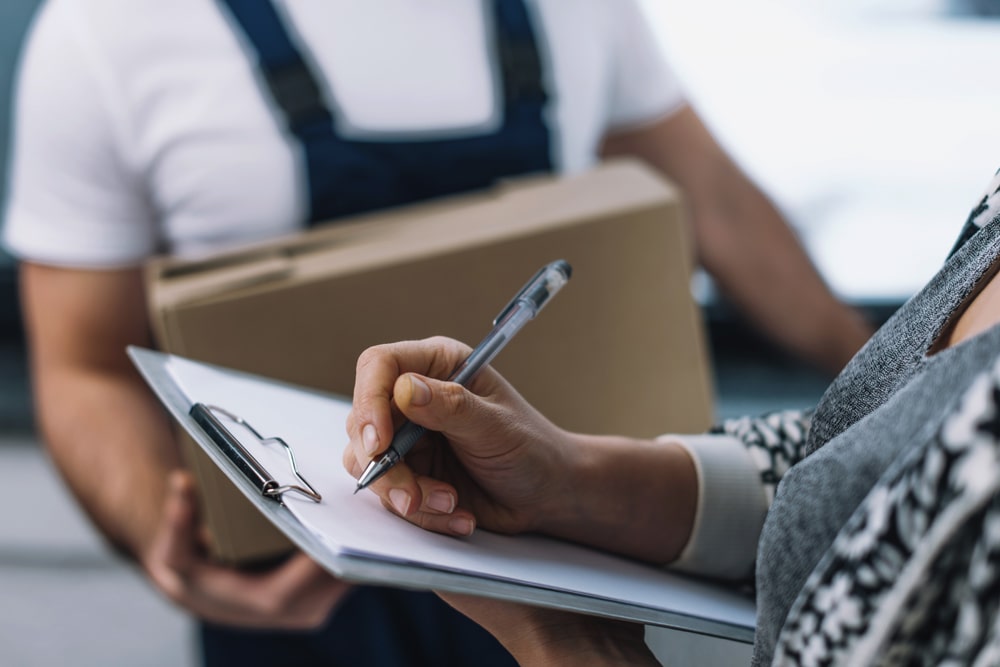 Do ask about delivery costs
Nobody likes paying for hidden or unexpected fees, so make sure to ask the company first regarding delivery costs. The price may vary depending on where the storage containers are being delivered to, but delivery costs can add up so it's best to confirm how much they are upfront before you hire one. Typically, delivery fees are calculated by mileage between the container and your property. The greater the distance, the costlier it'll be.
Do request a quote
If you want to get the best prices, make sure to look around and ask for quotes from different storage companies. If you accept the vey first quote that you receiver, you may miss out on some better deals. By comparing quotes, you can make an informed decision and choose an affordable company that meets your needs. Here are a few questions worth asking when requesting a quote:
Don't give the key to anyone you don't trust
This might seem obvious, but it's worth noting nonetheless. Only hand over the keys to people that you trust. Regardless of the type of possessions you're storing in the container, access should be limited to a few people only. While you're at it, check how the doors and hinges hold up. They should feel sturdy and free from significant wear and tear. You can also invest in a tamper-resistant lockbox to boost the security of your storage container.
Don't store flammable goods in your container
While storage containers are built to be robust, you should never store any kind of flammable goods inside of them. Storage containers are typically insulated which means the inside temperatures can get pretty toasty, especially if you're storing the container outside on a sunny day. The last thing you want is for your belongings to catch fire and damage the container altogether, leaving you with a very costly mess in your hands.
Shipping containers make for an excellent storage solution, but only if you get the right container for your needs. Knowing how to hire the right container will go a long way towards keeping your belongings safe and secure. Make sure to follow these pointers to take advantage of shipping containers to the fullest.