2019 brought a ton of changes to the transportation industry. Diesel cars were banned from city centres in Europe while other cities welcome the use of electric transit buses. Automakers like Ford have launched exciting new car models like the Mustang Mach-E and have dedicated their support for e-scooters to alleviate road congestion.
At the same time, charging infrastructure has become the primary issue that's preventing heavy-duty fleet electrification. The question is, how will 2020 be different for the transportation industry? What trends should companies look out for? In this article, we'll be taking a look at the top 8 transportation trends to watch out for the year 2020.
Big companies will use more electric trucks for their fleets
Amazon jumped the cue and took everyone by surprise when they announced their plans to purchase 100,000 electric delivery vans from Rivian, a startup that focuses on making electric vehicles. Even DHL and FedEx have bought electric trucks for their operations, albeit at smaller numbers.
Expect big companies all over the world to follow suit with this new trend. Automakers like Volvo Trucks North America are preparing for this move by selling its VNR electric truck this year along with Daimler Trucks North America, who's expected to sell their own electric trucks by the year 2021. If vehicles or government intervention make it affordable, green vehicles could spread to more parts of the industry, from sea container shipping to removalists and all transport companies.
America adapts sustainable city transportation plans
While European cities have always been at the forefront of diesel bans and "green zones", America's biggest cities are attempting to catch up. New York, for example, will become the first U.S. city to charge drivers for entering congested city centres like in Manhattan. Los Angeles, on the other hand, launched an aggressive plan for sustainable transportation with the goal of transforming its new cars and city buses into electric vehicles by 2028.
Scooters will become mainstream
Over the years, scooter ridership has grown at an unprecedented rate. As a result, many cities are starting to embrace the convenience of scooters by allowing riders to weave through traffic and alleviate congestion. It's no surprise that 2020 is the year where scooters take over and emerge as an unconventional tool for all sorts of commuters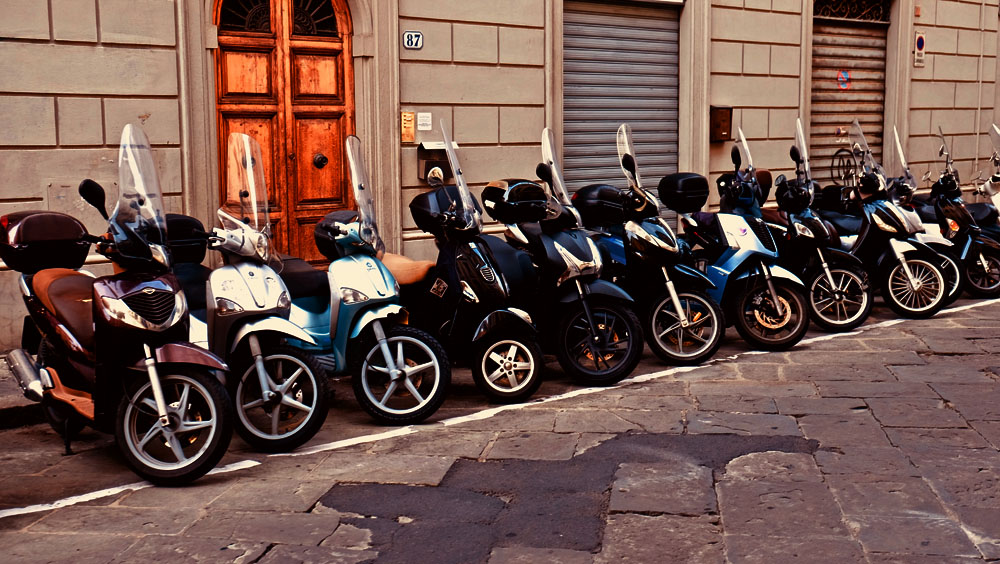 Pairing electric vehicle charging with clean energy
As the electric vehicle industry continues to grow, so does the need for vehicles to be charged with clean electricity. In an effort to pair EV charging with clean energy, automakers like BMW have partnered with Straus Organic Dairy Farm to use a methane biodigester. A methane biodigester captures methane from local cow waste and transforms it into renewable electricity for power grids. Expect more efforts like this one to fuel automakers into using clean energy for charging electric vehicles.
The arrival of tech companies using electric commuter shuttles
While there were only a handful of tech companies that utilised electric commuter shuttles last year, expect that to change in 2020. A bunch of electric commuter bus models will be made available this year and the pressure is on for tech companies on how they can decarbonize their shuttle fleets. Improvements have also been made on the batteries on these buses, as they can travel nearly 70 miles with just a single charge.
Consumers becoming aware of the downsides of instant delivery
Due to the rapid growth of e-commerce, carbon emissions have skyrocketed. Diesel-powered trucks are often used to move goods quickly and provide instant delivery for customers, but the effects have been alarming and more and more consumers are starting to become aware of it. Delivery trucks that are idle contribute significantly to local air pollution, especially in communities located near distribution hubs.
V2G to be tested out by e-school buses
Electric school buses could very serve as the catalyst for the market called V2G or "vehicle-to-grid" this 2020. Because e-school buses have large battery packs and are barely used throughout the day, they are perfect for using mobile batteries as stationary storage. Utilities can tap into e-school buses during peak demand to avoid deploying peaker plants (which only run when there's a high demand for electricity).
Urban e-cargo bikes to make their way
One sub-trend of decarbonizing delivery is the use of e-cargo bikes. Big cities like New York are offering incentives for delivery companies like UPS and Amazon for deploying e-cargo bikes. E-cargo bikes are great since they can alleviate congestion by riding them in bike lanes and weaving through tight, urban neighbourhoods where most delivery trucks get blocked by traffic.
There are a lot of things in store for the transportation industry this 2020. The shift towards electric vehicles are coming in fast and companies are figuring out ways on how to adapt quickly. These 8 trends will help facilitate the process and guide the entire industry in the right direction.