Over the past couple of decades, environmental issues continue to rise. They travel faster than forest wildfires and the effects of global warming are now felt more than ever.. As we welcome a new year in 2020, many businesses are looking to reduce their carbon footprint and make a positive impact on the environment through a greener supply chain. A greener supply chain allows for enhanced environmental sustainability, reduced production costs, and a greater opportunity to win over market share in pro-environmental countries.
If you're looking to greenify your supply chain and contribute to a bigger change, these 5 methods will help you do just that.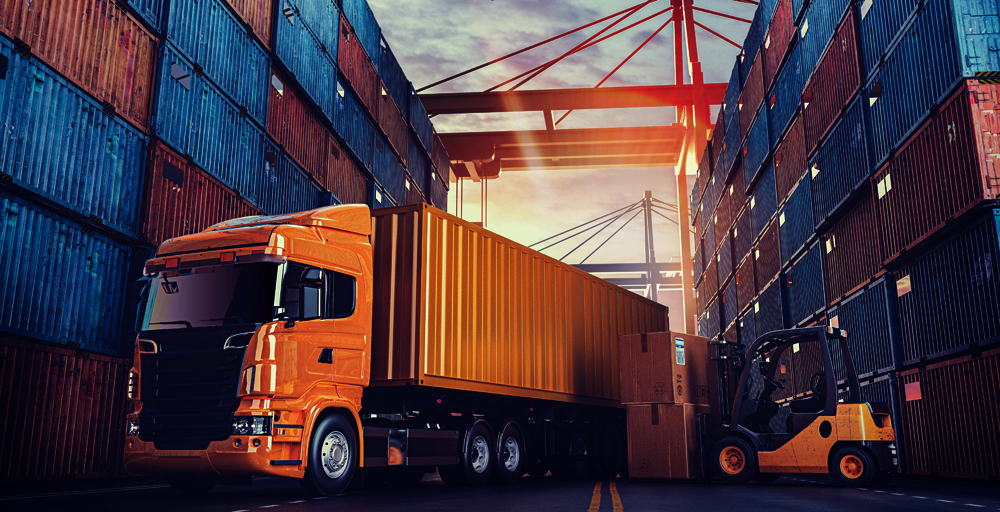 Think of other methods to ship goods
There are plenty of ways to transport goods: air, rail, truck, and ocean, with the latter being the greenest of them all. Ocean freight has the lowest carbon emission out of all the transportation methods. In fact, it's so low that shipping a cargo from Australia to Long Beach Port (roughly 12,875 kms.) produces less carbon emissions compared to trucking goods from Long Beach to Dallas (approximately 2,415 kms.)
If you wish to further reduce your carbon footprint, you can choose to ship your cargo via an All Water Service (AWS). An All Water Service transports the cargo from its origin to its point of destination through water routes only. For example, cargo that originates from Hongkong will pass through the Panama Canal to reach the U.S. East Coast. AWS also lowers your shipment costs when compared to transporting a cargo from a U.S. West Coast port and then using a truck/rail to deliver them to the East Coast.
In reality, you can calculate your carbon footprint by using the Green Freight Handbook. It's a practical guide for businesses that use simple formulas to help determine your greenhouse gas emissions. By figuring out your carbon footprint, you can implement small changes and develop strategies to make your supply chain greener.
Ship full container loads (FCL) as much as possible
There are a number of reasons why you should stick to shipping cargo on full sea container transport loads. For one, it's faster to ship over less than container loads and the goods themselves are less likely to be damaged. It's eco-friendly, it's cost-efficient, and creates lesser emissions compared to shipping several small container loads.
If for example, you're an importer and your suppliers ship through less than container loads (LCL), you should definitely consider buyers consolidation load (BCL). International freight forwarders consolidate your shipments from two or more suppliers nearby and ship them as FCL shipments. Not only does this make your supply chain greener, but efficient as well (essentially nailing two birds with one stone).
Avoid air freight if you can
Out of all the transportation methods, air freight is the leader in carbon emissions. In fact, it's 40 to 50 times higher than ocean freight, which is why you should stay away from it as much as you can. There are instances where air freight is the recommended transportation method (especially if you're shipping extremely valuable goods), but its impact on the environment cannot be overlooked. If you're committed to making your supply chain greener, it's best to explore other methods to ship your goods other than air freight.
Evaluate your packaging options
You can modify your packaging options to help greenify your supply chain. One way is to reduce the size and weight of your cargo (if possible). For example, if you import basketballs, you can deflate them prior to shipping to save container space. Keep the packaging simple and avoid adding unnecessary bulk that only wastes precious stowage space. You can also look for packaging materials that are produced with low carbon footprint like recycled or biodegradable paperboard.
Carbon offsetting
While it's nearly impossible to completely eliminate your supply chain's carbon emissions, you can offset them to reduce your overall footprint. You can purchase carbon offsets and help fund programs in their efforts towards reducing greenhouse gases. It's one way to greenify your supply chain management while showing support for advancements made in green technology.
Before buying carbon offsets, make sure to do your research and choose only programs that have been certified by non-profit or environmental organizations. Some carbon offset programs are tax-deductible as well so don't hesitate to ask before purchasing.
2020 presents a brand new opportunity for businesses to shift their focus towards making their supply chain more eco-friendly. If you're looking to greenify your supply chain and help make lasting changes to the environment, then these methods will certainly help you achieve lower carbon emissions while continuing to support others in joining the cause.