You might have heard of shipping containers, storage containers, and conex boxes before. As a consumer, it can be quite confusing to know the difference between these products, especially when the container storage industry comes up with new names every few years. Basically, a shipping container is a large steel box that's used for storing and shipping cargo. It's weather-resistant and comes in a variety of different sizes and grades.
Knowing which shipping container to choose is crucial to keeping your goods intact. The problem is, there are too many container names out there for consumers to make an easy decision. Let's eliminate the confusion and find out the differences between shipping containers and conex boxes.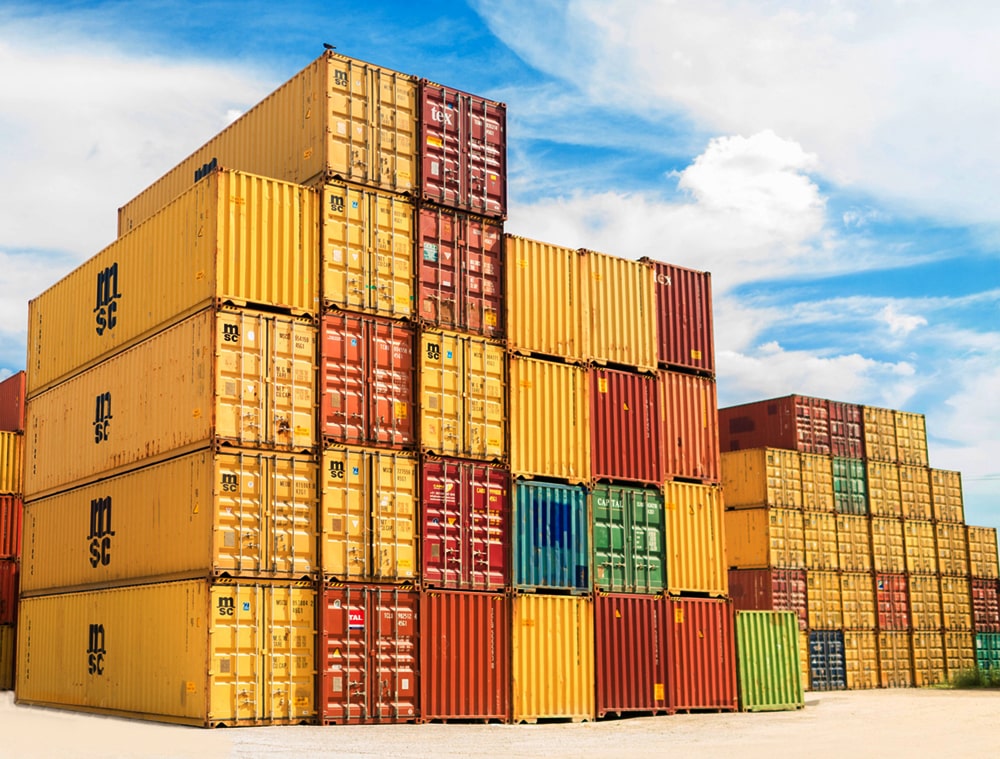 Shipping containers
As the name implies, shipping containers are standard-sized boxes built to transport cargo via sea freight. The majority of these containers are made from high-quality Corten steel which makes them extremely durable. It's the ideal material of choice for lengthy trips at sea since the steel corrodes slowly over time. The sizes of these boxes range from 20-foot and 40-foot containers.
The corrugated structure of shipping containers is what enhances its structural integrity. These boxes won't have trouble accommodating heavy equipment, machinery, and other heavy objects, making them a safe and reliable option for shipping large quantities of goods.
Another name for shipping containers are "cargo containers", with the term coming from the use of shipping containers to transport cargo across the seas.
Conex containers
Conex boxes are essentially shipping containers that were developed for sending military cargo to the front lines during the Korean war. Aluminum shipping containers were prevalent back in the early 1950's and the problem was that the containers suffered heavily from transit damage and pilferage. To solve this problem, the U.S. Army Transportation Corps developed a container called the "Transporter", a corrugated steel container that was much more secure and durable than their aluminium counterparts.
The Transporter saw massive success in the Korean War, which prompted the U.S. Army Transportation Corps to improve it and called it the Container Express, hence the name Conex. Today, the term Conex refers to larger ISO-standard shipping containers.
Storage Containers
Storage containers are shipping containers used for storage purposes. Given that shipping containers are very durable and are impervious to the elements, they make great storage solutions. The most popular types of storage containers are lightweight aluminium shipping containers. While these containers are not built for transporting cargo at sea, they can be utilized to store all kinds of commercial goods and personal belongings.
Some manufacturers have smaller storage containers that are 10-15 feet in size. These containers are perfect if you're looking for a space-saving container that can still comfortably accommodate most (if not all) of your goods. Some vendors also have storage containers that are as long as 45 feet.
Choosing the right container for you
Whether you're purchasing a shipping container for residential or commercial purposes, it's crucial that you select the right container for your needs. We always recommend going to a reputable source so you can get the highest quality containers you can find. Here are a couple of tips to keep in mind when choosing a shipping container.
Should you buy new or used?
Many consumers find it difficult to choose between a new and a used shipping container. If you're looking to use a shipping container for storage purposes, we highly suggest that you buy a new one. New shipping containers are more robust and secure, especially if you add a lockbox to it. For heavier equipment, machinery, and spare parts, you can get away with purchasing a used shipping container.
Know the grade of the shipping container
Shipping containers come in several different grades which gives you information on how the container was used prior to selling it. Here are the different grades of shipping containers:
New or one-trip containers –

A one trip container is exactly what it sounds like. The container is manufactured overseas, is shipped to its destination with cargo, and is sold after the cargo has been unloaded. 
Cargo-worthy containers  –

Cargo worthy containers have been into a few sea trips, but their condition is still in good shape. Usually, these containers are wind and watertight with enough structural rigidity to still be used for sea freight.
Hopefully this article clarifies the difference between shipping containers, conex boxes, and storage containers. Make sure to choose the right container for your applications by referring to the information found in this article.