If you are a business owner in Australia and have large equipment and machinery to move from one place to another, finding a freight transport company in Perth, which is reliable and efficient, can be a daunting task. The size of the machinery and indeed large goods may be intimidating in themselves, so having an action plan in place and hiring the right freight transport company will be paramount. Reef group are a transport company, whose experienced team of staff can help take that stress out of you as a business owner. They can help deliver your products or machinery in tip top condition hassle free.
Planning is key
Moving machinery and large equipment around can be a big challenge. All those involved in shifting goods must be aware of the proper procedures and steps they must take, to ensure the move is successful. This will help keep injury and accidents to a minimum. Teamwork really is key for a successful move. Collaborating and designing a schedule for the move will need meticulous planning and this is where a good reputable transport company will come in. They will do all they can to assist you in this process so things can go as smooth as possible. The company can help you draw up plans to move the equipment or machinery efficiently, as well as be equipped to use the right tools for the job.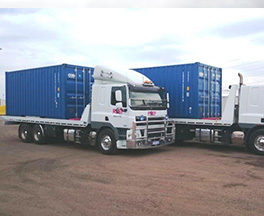 Efficiency of the transport company
Asking directly about a company's capabilities will help you choose the right solution for your requirements. The kind of questions you need to ask is if the company utilises booking and reporting, online inventory management and GPS tracking. A reputable company will be able to demonstrate how they overcome challenges and setbacks. There is no harm in asking how they handle situations that don't go to plan accordingly. A quality provider will cope well under pressure no matter how big the task is in hand.
Keep costs in mind
Having a budget and sticking to it will help keep costs down with the move. By discussing the costs you have in mind with your chosen provider, will allow them to assist you in the best possible way. They will then only provide you with items and tools that fit within your budget to help you keep on track and avoid any unnecessary overspend. Open communication means shifting of the load will run smooth from start to finish
Choose a local company
Looking for a business that is local to you, will be hugely beneficial to both parties. The business owner will be content in the knowledge that the transport company is familiar with the roads, the routes, the climate, and the location to ensure a successful delivery. They are also likely to know the type of equipment each main industry use and how to transport it properly hassle free. If the freight company is well informed on the area, business owners will be content in the knowledge that the job will be done properly without worrying that the shipment will be late, lost or damaged. The reputation of a local transport company will also be easier to verify.
Keep customer's needs in mind
When dealing with clients directly, it is important to locate a freight transport company that can accommodate both your own needs as well theirs. If the provider normally only deals with large packages and shipments, it is worth asking if they can also assist in smaller deliveries, single parcels or even last-minute urgent deliveries. It might be worth checking whether the transport company delivers to just business addresses or if they able to accommodate residential addresses too. Above all, any business must have excellent communication skills. Having these skills means the shipment is less likely to damaged, misplaced or lost altogether which would prove a new dilemma for the business owner.
A transport company must be committed to your needs
Moving equipment is stressful because it is an expensive business. Therefore, choosing a transport company that is 100 per cent committed to providing the best service to you is crucial. A reputable freight transport company will be equipped to handle multiple orders, be eager to give you a top deal and be dedicated to offer you a service that fulfils all your needs. The more committed they are to you, the better quality service a business owner is likely to get.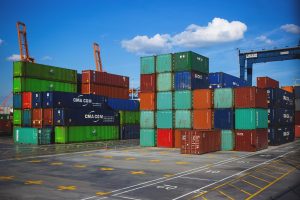 Rewards and services
As a business owner, you will be looking for a freight business with a formidable reputation. One of the ways to find out about a transport company's reputation is to outwardly ask if they have won any recognisable awards for their services. If they don't, you can check if they have received any letters of recommendations from previous customers. A good company will have one or the other to show you. You can also see if there are any highly acclaimed reviews or testimonials left on the transport company's website.
Moving heavy machinery or equipment is stressful for any business owner not least because it is an expensive job. Ensuring the safe delivery of goods is important to the proprietors as well as their clients. But enlisting the help of a professional freight company, will help lighten the burden and ensure a smooth, quality, hassle free shipping experience for all those involved.
Established in 2002, Reef Group has been providing transport and freight services for more than 15 years. Their experienced team of staff, with a combined 40 years of industry knowledge, can assist with a variety of transport requirements including oversize, metropolitan, country, rail and interstate deliveries.
For a no obligation quote, call now on 08 9454 7871. Alternatively, you can email them on service@reefgroup.net.au