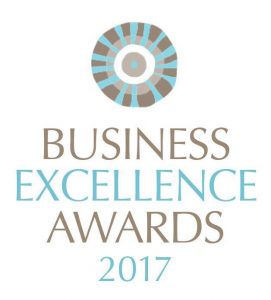 Winner of City of Kalamunda Chamber of Commerce Business Excellence Award 2017
The City of Kalamunda Chamber of Commerce Business Excellence Awards recognise success, exceptional skills and innovation within the business community. A diverse panel of business professionals from outside Kalamunda make up the judging panel. Successful businesses showed evidence the business has a plan for growth, is sustainable, competitive and demonstrated features that made it stand out from other similar businesses.
Finalists and Winners were announced on Saturday 25th November at a Gala Dinner, where outstanding local businesses were recognised for their achievements in 2017.
REEF Group was awarded the Staff Training and Development Award, sponsored by Mediforce.  This Award recognises a business that has been proactive in creating training and skill enhancement opportunities for their employees; provided a positive role model for other businesses through the provision of training and demonstrated a commitment to employee quality.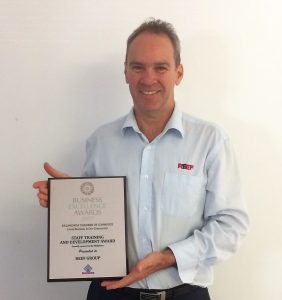 REEF Group has been operating for 15 years and REEF's core values of safety, reliability and professionalism have seen the company grow and excel in the small business arena.  The business has generated employment, had a positive effect on the local economy and fostered a culture of safety and wellbeing within the transport sector.
Customers of REEF Group not only access an outstanding service but have the knowledge they are supporting a small business committed to the training and safety of their staff.  Mr Robert O'Keefe, Managing Director REEF Group, said "On behalf of the Team at REEF Group I thank City of Kalamunda Chamber of Commerce for this recognition. The Award has given me a fresh perspective on the business and new insights into future strategies for growth and development".