If you're new to working in logistics, you may find it difficult to ship items in containers. There are plenty of things to consider like the container size, type, mode of shipping, and even pallet selection. Even the most experienced shippers often encounter hiccups when dealing with shipping containers from time to time. Ultimately, the goal is to maximize the available space in a shipping container to get the most return of investment as possible.
When it comes to using shipping containers, you want to plan your shipments efficiently. This means knowing how to use container space in a way that will make your shipping strategy more productive, organized, and cost-effective. This article will detail everything you need to know about utilizing shipping containers to the best of your abilities.
Pay attention to how your goods are packaged
The first thing you need to know about maximizing container space is how to package your goods correctly. Whether you're shipping palletized goods or loose cargo, here is how you should approach your packaging.
Pallets

Standard pallets – Standard pallets are large pallets that measure 1 meter x 1.2 meters. These pallets come in a range of sizes from full, half, and all the way down to quarter sizes. The International Organization for Standardization (ISO) approves six pallet dimensions for use which can be found in ISO 6780.
Euro pallets – Euro pallets measure 0.8 meters x 1.2 meters and are used in plenty of industries. The European Pallet Association (EPAL) conducts policies in regulating pallet manufacturing from the type of timber used down to the nails used to create pallets. Manufacturers of euro pallets are all sanctioned by EPAL and is generally considered unfavourable when using ISO shipping containers.

Loose cargo
If you plan on shipping loose cargo, it's always a good idea to have them palletized. Doing so will help secure your goods during transit. Some carriers may reject your shipment if they aren't palletized because the freight is at risk of being damaged at any point during the shipping
process. If you're unable to palletize your cargo, look for a trusted warehouse that can palletize your goods for you.
One of the most common questions associated with pallets is how many can you fit in a container? Well, it depends on a variety of factors like the type of pallet, the size of the container, and how the pallets are arranged. This quick explanation will help you determine how many pallets you'll need in a shipping container.
For standard pallets, you can use 9 or 10 pallets on one tier when loading 20-foot container or around 20-21 pallets in a 40-foot container.
For euro pallets, you can use 11 pallets on one tier when loading a 20-foot contier or around 23-24 pallets in a 40-foot container.
Deciding between full container load and less container load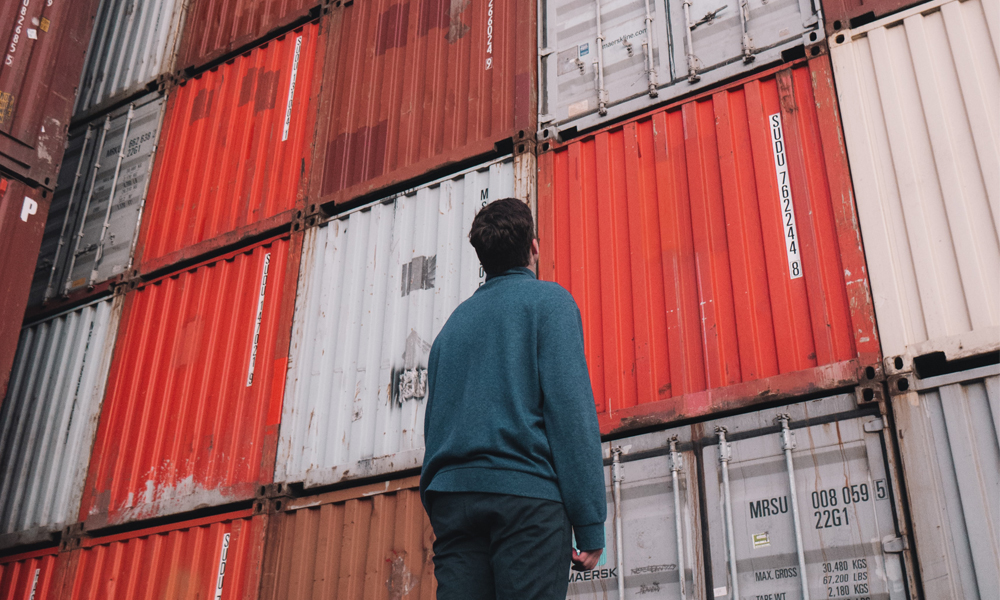 When shipping multiple pallets (8 or above), it's best to have them shipped by full container load (FCL). With FCL shipping, your freight gets a dedicated container which can either be 20 or 40-foot containers. However, if you're only shipping a few pallets or even just one, you should opt for less than container load (LCL). LCL shipping consolidates your cargo with other shippers by using a 40-foot container, thus helping you save money by only paying for the volume you need in the container.
Consolidation
If you want to purchase goods from multiple suppliers that require a minimum order or you're just simply losing money due to shipping goods that don't fill up a container, then cargo consolidation is your best option. Cargo consolidation is a concept wherein cargo from one or more shippers is combined into a single container. This allows you to pay for a bulk rate instead of having to ship all of your items separately.
Consolidation gives you more room for flexibility in terms of shipment planning and is one of many ways to increase profitability. Another advantage of consolidation is that it reduces the risk of damaged freight by limiting the loading/unloading of the product as the goods will only travel from the shipper, the consolidating center, and the consignee/receiver.
Knowing how to maximize the space in a shipping container can go a long way towards making your shipping more efficient and profitable. Use these tips to utilize shipping containers to full effect and create a well-organized shipping strategy.