Almost every industry has its own set of challenges and the transportation industry is no exception. Whether these challenges are new or long-standing, there's no denying the impact it has on its workers. As the industry continues to widen its scope, a large part of the community is affected as well. Managers, safety officers, and truck drivers know that addressing these issues is key to the success of the industry and with that said, let's take a look at the top 5 issues that are currently plaguing the transportation sector.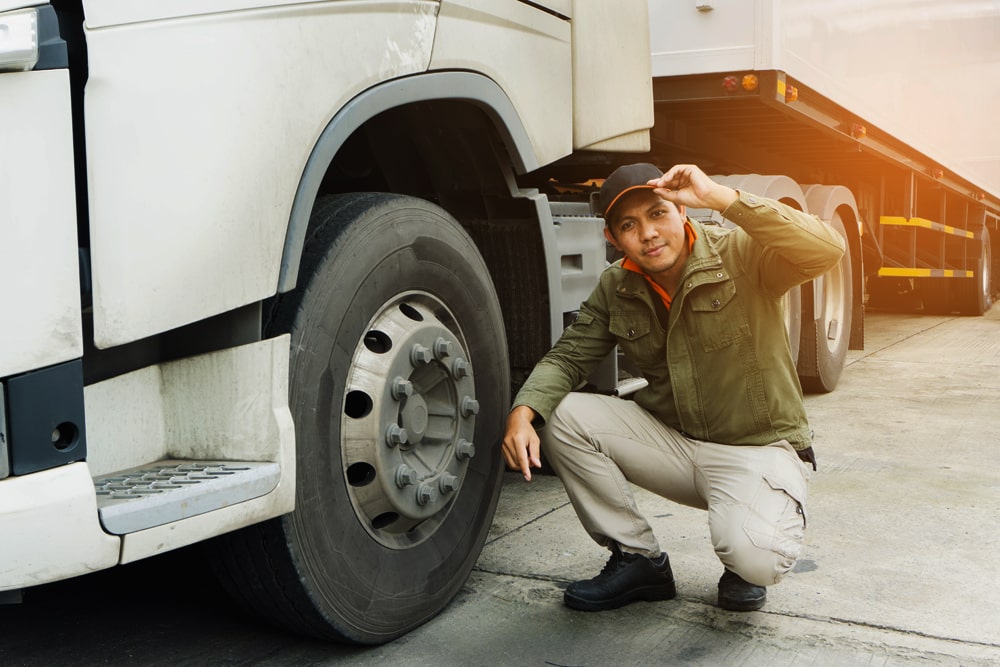 Health and Safety
Transportation and logistics account for a large rate of workplace accidents and injuries in Australia. According to Safe Work Australia, heavy vehicle crashes in NSW have seen a massive increase of 86% from last year's numbers. In terms of the health of the truck drivers themselves, 82.5% of them are overweight and 22% suffer from mental health issues.
So, what makes truck driving such a dangerous job? Macquarie University unveiled a research report that shows why:
Fatigue –

Driving for long hours is one of the major causes of road accidents. Roughly 82% of truck drivers reported working more than 50 hours a week and the accumulated fatigue takes it toll when they're behind the wheel.
Changes in legislation
Companies struggle to keep up with the ever-changing legislation that claims to make the transport industry safer. Not only is it difficult to access relevant resources, but the time and effort to build worker's skill can sometimes prove overwhelming. The transport industry has a widely distributed workforce, acting as a barrier for companies to supply adequate training to their staff.
It's these factors that affect how companies implement changes in terms of training their workers and keeping them updated on changes in legislation. The most significant legislative change as of late is the Chain of Responsibility where it requires companies to take a proactive approach in regards to safety and risk management, sharing responsibility for breaches in safety across the entire supply chain.
Rest stops
Truck drivers are required to take rest stops in order to comply with fatigue management. The problem is that there are very few truck stops for drivers to take a break. Most of the stops are in poor condition and are filled with caravans that prevent truck drivers from even taking a break. It's a long-standing issue in the transportation industry, especially in rural areas where truck stops are far in between. It's a safety issue for the truck drivers as well and is a major contributor to road accidents in Australia.
Shortage of skilled drivers
The average age of truck drivers in Australia is around 47 and many of them are transitioning into retirement. The ageing workforce of the transportation industry is a major hurdle which signifies the struggle of hiring young or skilled drivers. Not only does this lead to a driver shortage, but a skill shortage as well. Older drivers haven't shown great interest in developing new skills while younger job seekers aren't willing to learn them as well due to the driving profession lacking a bit of appeal than most other jobs.
To meet the current demand for truck drivers, the transportation industry has boosted its hiring efforts to 150%. This means that the current workforce is working under greater pressure to meet deadlines and carry unsafe loads.
Technology
There is no denying the benefits of technology in the transportation industry. For one, automation and time-tracking have significantly reduced costs while maintaining high scalability. Efficiency and overall capability have seen a massive increase in both the freight and logistics sector as well. As the transportation industry transitions into a more digital landscape, the challenge is to introduce workers into this newfound culture.
Almost 50% of companies say that a lack of digital culture and training workers on new tech are some of the biggest hurdles in the transportation industry. Factor in the cybersecurity threats of privacy and data security, and you're looking at a major challenge for the transport sector to conquer.
What does this mean for the transportation industry?
It appears that there's a common theme for these 5 issues and that is safety. Like with most other industries, safety is a top priority and the transportation industry needs to establish a better culture to get them to zero harm. The safer the workforce is, the more efficient the operations are. Knowledge of safe practice and improved training can help address these issues and help the industry move past these seemingly daunting challenges.