What You Need to Know About Loading Safety
Every year, thousands of Australians are injured and even killed by driving with unsecured loads. A poorly secured load is a recipe for disaster and affects the handling dynamics of a vehicle by a huge margin. The load may sway from left to right when braking or cornering, thus increasing the risk of rollover. This is what makes loading safety very important and every driver should be aware of this to lower the risk of safety hazards and prevent load damage in general. Here's what you need to know about loading safety.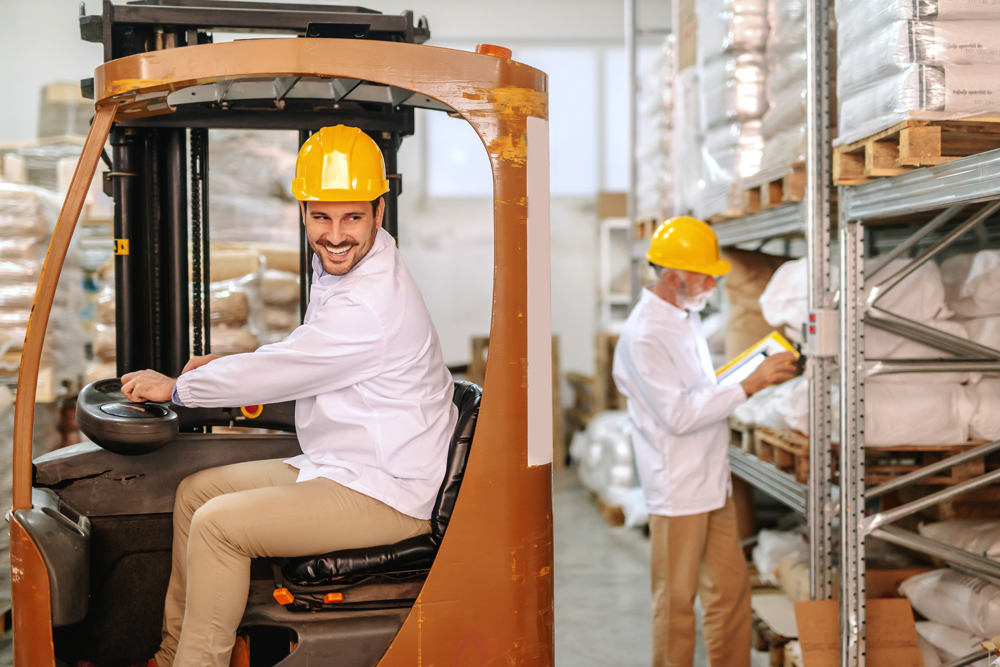 Load responsibility
It is the responsibility of the driver and the person to load a vehicle in a way that is safe, stable, and rock-solid at all times.
The staff should be well-trained in carrying out risk assessments when loading and unloading a vehicle.

The appropriate vehicle and loading equipment should be identified before transporting the load.

The weight of the load is not enough for secure transportation.
The best way to secure a load will largely depend on its type and composition. Steel wire ropes, nets, sheets, bolts, clamps, and storing bars are just some examples of load securing equipment. Make sure that the equipment used is capable of handling the weight of the load for safety purposes. All equipment should be checked thoroughly for wear and tear according to manufacturer instructions. Things such as the roping and webbing should be free of any visible deterioration and the steel bolts and clamps should have no signs of oxidation.
Hazards of improper load safety
Failure to follow loading safety procedures can prove dangerous to both the driver and the operator. Here are some of the most common risks and hazards associated with improper load management:
Hazards and risks

the driver being hit by falling, rolling or sliding loads

rollover of loads due to the high load or load movement

 unloading heavy loads alone

loads with extreme overhang

 slips, strains and falls getting in and out of the machine or checking the load

other road users struck by loads or other material falling off the truck

struck by the load when releasing load restraints

crushed or struck by loads

back strain from throwing load restraint straps or chains
30-second checkup
Before heading off, conducting a 30-second inspection will go a long way towards ensuring the load is properly secured. Some of the things to look out for are:
Inspect the condition of the vehicle before driving.

Check the size, weight, and type of load before securing it onto the vehicle.

Loads tend to shift and settle during transportation, especially when braking heavily. Check at regular intervals to ensure the loads are still held down tight.

Always follow safety protocols when loading and unloading a vehicle.

Do not overload the vehicle's axles as this can affect the vehicle's handling.

Do not position the load too far back.

Have a final check of the load to make sure it's firmly secured in place.
The legal side of loading safety
It is also the driver and the transport company's responsibility to adhere to federal and state laws regarding load safety and driving. Health & Safety legislation and regulations also play a role when loading and unloading a vehicle. Using a vehicle that is unsafe for transportation can result in a penalty for dangerous driving with up to 5 years of imprisonment. The legislation makes it clear that operators and drivers have a legal obligation to ensure the safety of all personnel involved in the loading operations.
On average, there are thousands of prosecutions made for unsafe loads. A person can be fined up to $11,000 and a company up to $58,000 depending on how grave the offence is. Aside from the obvious safety implications, the cost of load safety failure is quite significant and can cost a company precious resources that could've been used for staff training instead.
Vehicle loading tips
When loading a vehicle, there are a couple of pointers worth knowing to ensure the load is secured as best as can be. Make sure to follow these tips for proper loading safety.
Before loading the vehicle, inspect the condition of its bodywork, load platform, and anchorage points. The twist locks should be in good shape and any worn out parts should be replaced immediately.

When loading the vehicle, keep the load's centre of gravity as low as possible. Large, heavy items are to be placed near the vehicle's centre line for even weight distribution. Small, heavy loads can be loaded in the vehicle using wooden boards or pallets to distribute its weight across the platform.

Keep in mind that when removing a part of the load or another load collected during transportation, the effect of the axle weight and gross weight must not be overlooked. Always re-check the distribution of the remaining load and arrange them in a way that evenly distributes the weight on the vehicle's load platform.

Anchorage points must be attached firmly to the chassis or crosspiece. Do not use rope hooks as this is still a common mistake most operators make.