Interesting and promising facts about transport in Australia
At Reef Group, we are consistently staying in tune with all things transport. We are committed to spreading the information we gather with our community and after doing some recent research on the industry we thought it'd be beneficial to share our findings. The statistics shared in the infographic below are both interesting and promising for transport companies in Perth. It is just a reminder about how important the role of transport is in our lives and Australia.

Want to share this image on your site? Just copy and paste the embed code below:
More Freight Than Ever In This Fast-Growing Industry
With almost every business in Australia relying on transport services in some way, the freight industry is a fast-growing market. Western Australia also operates in the same time zone as 60 per cent of the world's population, thus creating a fantastic opportunity for importers and exporters from the country to do business with strong global players. This leads to more growth within each business sector and boosts the economy of Australia.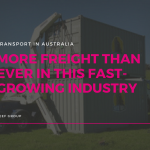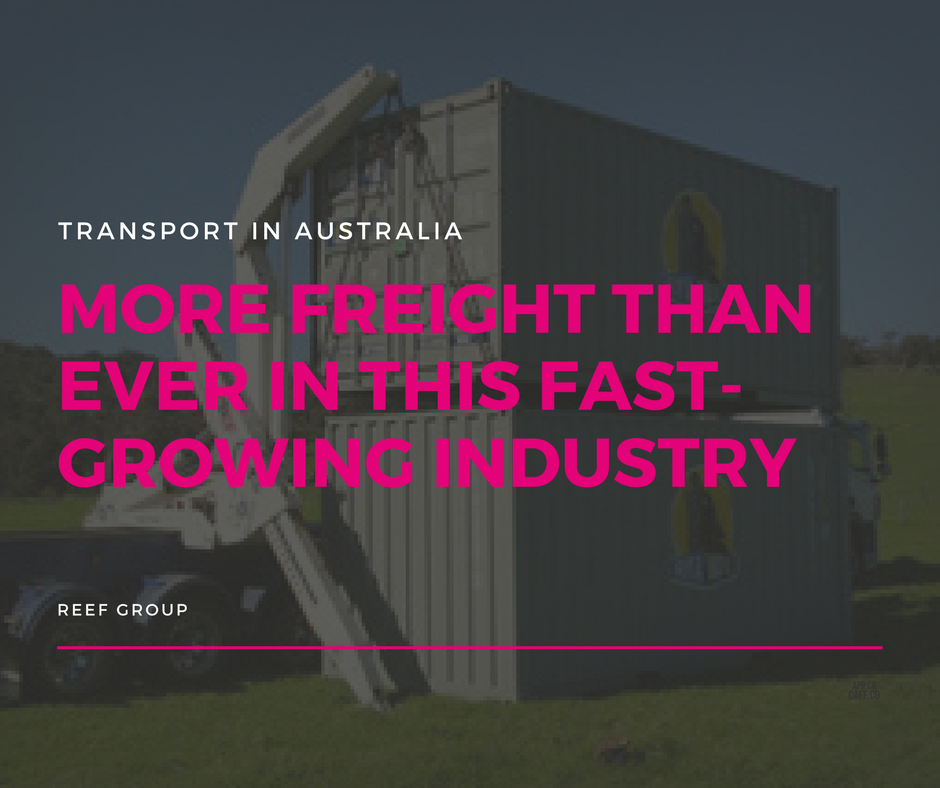 A Major Contributor to the Australian Economy
In 2013, the freight industry represented approximately 8.6% of the national GDP, directly contributing over $130 billion to the economy. This figure continues to grow year on year, estimated at around 10% currently.  Over 1.2 million people are employed in freight and many more rely on it directly as a service to their industry, whether that's construction, manufacturing or mining. The Australian government are committed to supporting the freight industry through a range of long- term initiatives and improving the transport networks throughout the country.
Sea and Coastal Freight

Representing only 2% of freight in Australia, sea transport has recently come into the spotlight. It's invaluable for international trade growth and the government are investigating how to harness its potential. Major upgrades on infrastructure are taking place at the primary ports across the country and work is also in progress to integrate it with the other transport systems on offer. Western Australia is home to two of the world's largest bulk export ports, Dampier and Port Hedland, accounting for approximately 45% of the world's seaborne iron exports in 2014-2015. The country has 40 significant airports, of which 10 are international, demonstrating great connections for low volume, high value items. In Perth, every airline, whether regional, domestic or international offer air freight options. The $750 million redevelopment of Perth Airport will increase capacity and is expected to double imports and exports in the next 8 – 10 years.
Rail Transport

The percentage of transport by rail comes in at 28%, owing to the 33,300 kms of heavy rail across the country, representing the 7th largest rail system in the world.  Although the industry is still growing, it is at a lower rate due to reduced output from certain industries including mining. Technological advances and recovering oil prices are expected to have a positive impact on rail transport over the next few years. Rail mostly supports the export industry, for instance, container transport in Perth with minerals from the mines for shipping overseas.
Freight by Road

A staggering 70% of freight in Australia is moved by truck and transport companies in Perth are in heavy demand. With approximately 5 million tonnes of freight moved across Australia daily, that's a lot of trucks on the road. One of the world's most extensive road routes, Australia has twice as much length per capita as New Zealand and Canada, with some of the most experienced drivers. For machinery transport from Perth it is really the only option. With 874,500 kms of road across the country, and 83% of that non-urban, it is the most reliable form of transport for your goods. It is also the safest, as road transport companies have extensive experience and are properly insured. A variety of trucks provide for transport needs on Australia's roads with huge capacities from 5,000 kg right up to 30,000 kg. Whether you need to transport grand pianos for sale or sophisticated machinery, take a look at the infographic for a range of safe and secure options.
Continued Growth
As the industry grows, this has presented complex challenges to the community, which the government have been monitoring. As a result of this, an independent inquiry will report the government in March 2018 on developing a national freight and supply chain strategy to improve efficiency in the industry and support future developments. All levels of government are committed to sustainable, cost-effective measures for the industry to enable the growth of this key sector.
Trusted Transport Partners
Conveniently based in High Wycombe, Reef Group have been transporting goods across Australia for 15 years. With a range of trucks from Small Tilt Tray for up to 5,000 kg, through the Hiab Crane, perfect for machinery transport in Perth, to the Side Loader, if you need 20 brand new sports cars moved by the safest hands, Reef Group have the perfect solution for your freight needs. Arrange your transport by calling getting in touch with us today.