The world is a much smaller place than it ever has been and the effects of globalisation are more significant in all of our lives than we might imagine. Here at Reef Group, we are determined to always be on top of the latest innovations and trends within the industry as we grow and evolve along with it. We wanted to assess how globalisation is impacting the logistics industry and how advancements in technology and understanding of the bigger picture have affected the sector.
How globalisation is impacting the logistics industry
New horizons
When the microcosm of national logistics is expanded onto an international scale, we find myriad opportunities and unlimited potential but also new challenges and obstacles. The truth is the effect globalisation has on your business will depend largely on its nature and how you manage your supply chain.
Global trade means exposure to greater competition and, therefore, increased risk, but it also magnifies the potential for great rewards. Changes had to be understood and overcome for the system to reach a state of equilibrium and efficiency once again. Let's take a closer look at the impact of globalisation on transport company operations and the opportunities, benefits, or hindrances it creates within the logistics industry.
The advantages of a global supply chain
Globalisation is very much a two-sided coin when it comes to its effect on our lives and everything we do in business. Some of these elements are not directly related to the logistics branch of commerce but it is amazing how the knock-on effect can be felt through every aspect of a company. Here are the advantages as we see them:
Unparalleled access to new customers and markets
The arrival and rapid expansion of the internet were powerful and impactful in a way nobody could ever have truly envisaged. Globalisation really began to take off when computers facilitated instant communication and order placement. The ability of business owners and vendors to contact their customers and business partners instantaneously changed the game beyond all recognition. Following industry trends became a matter of a few moments' work and sharing images and specifications of products and materials no longer involved faxing reams of paperwork. 
Increased trade and the movement of huge numbers of items around the world also transformed the transportation and logistics industry forever as it was forced to expand just as rapidly and keep pace with unprecedented levels of demand.
Increased sourcing opportunities
Globalisation affects everything from the ability to attract skilled workers and high-calibre staff from around the world to securing raw materials and products that were previously unattainable or prohibitively expensive. This led directly to some other advantages:
Because materials and skills became ever-more available, businesses were able to grow in many new ways, particularly in terms of acquiring increased knowledge and experience while improving their standards and production processes accordingly
The new standard of global communication and limitless sourcing opportunities meant businesses could dramatically increase the range of products and services they offered. This brought with it increased transportation and logistical requirements and the industry was dragged along for the ride by the unstoppable rocket of globalisation.
Lower costs and increased profits
This growth and increased demand led to drastic improvements in the infrastructure of the industry and saw giant leaps in technologies and subsequent increases in efficiency and speed. After initial expenses had paid for themselves, the resulting improvements and higher volumes meant increased profits all around.
Disadvantages
There is no denying the rise of globalisation has changed the very foundations of the transportation and logistics industry forever. However, not all those changes might be considered to have been 'for the better'. For example:
Increased complexity
To say the complexity of running a business within the industry merely 'increased' is, perhaps, to misrepresent the significance of the change. Any business wanting to thrive and survive had to organise and scale up all relevant aspects accordingly. To fail to keep up with modern methods and technologies was to be left behind and forgotten.
Powerlessness vs global events
When every aspect of your business takes on a global perspective, you might frequently find yourself at the mercy of large, unexpected events far away. A natural disaster in Indonesia might throw the supply chain into a tailspin, as might changes in the geopolitical landscape. The nature of global transportation means it is out of your control for significant portions of its journey and this takes some adjustments and necessitates patience and concessions at times. Even if the transportation company is a national one not responsible for any international logistics, it is only possible to transport products and materials nationwide once they have arrived safely.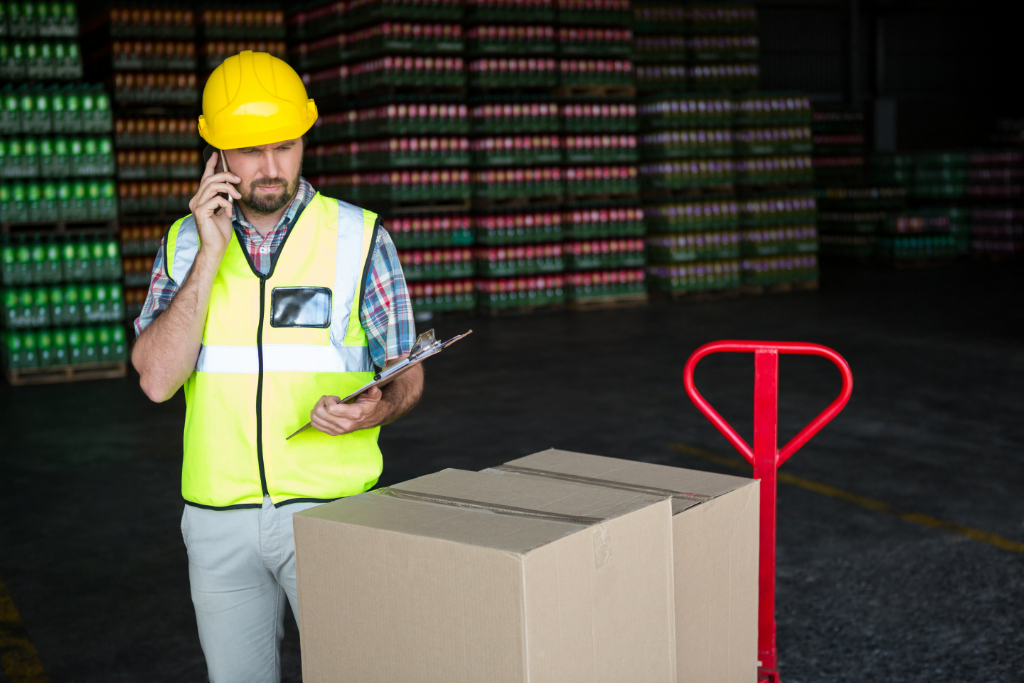 Communication challenges
The ability to communicate has evolved to the point where it is an almost instant process to send and receive messages, and individual items can be tracked as they move and inform you accordingly. However, the human element of any logistical operation is still highly unpredictable and you remain subject to the work ethic and whims of your assigned contact overseas. 
Language barriers also bring their own set of challenges and frustrations as subtle meaning and cultural nuances are so easily lost in translation, even when speaking face to face. Magnify the problem many times over when dealing via email and online messages for increased misunderstandings and incorrect assumptions. 
Paperwork and legal issues
Companies operating internationally have to contend with some very obscure, often illogical systems at the other end of the line. Many countries have radically different legal requirements and levels of red tape which can very quickly become complicated, frustrating, and expensive.
Final thoughts
In terms of the seismic effect globalisation has had on the movement of products and materials around the world, it might be more prudent not to ask how globalisation is impacting the logistics industry but rather are there any ways in which is it not affecting the industry? The benefits it brings surely outweigh any difficulties and negatives, it's just that certain practical adjustments and changes in attitude are required to keep things running smoothly. 
Contact us
If you find yourself in need of a professional transport company in Perth that offers top-level transportation, logistical services, and guidance, you have found your perfect match in Reef Group. With unmatched expertise, experience, and professional integrity, you can trust us to handle all your requirements efficiently at a fair, transparent price. 
Get in touch today and speak with a team member, we will be happy to discuss your exact requirements. We can also provide a free quotation and answer any questions you have.