For those unfamiliar with the term, e-commerce refers to trading that takes place online rather than in a store. As we are all aware, the availability of online products has dramatically increased over the years. Not long ago, there was no such thing, so to take the world by storm so suddenly has taken some adapting for logistic companies and distribution warehouses. The impact it has had on logistics is astronomical. There are now standards and expectations that weren't there before, and adjusting to this new way of business has been a worldwide challenge. To give you some insight into how it has affected transport services and operations, we have decided to share an article that will provide you with an idea of just how much has had to change for the ever-increasing trend of e-commerce.
Adapting to the new world
To give you some perspective, the number of online buyers so far in 2023 makes up a third of the global population. Bear in mind that we aren't even three months in. This is a dramatic increase from what it was a few years ago. One thing that had a huge role to play in this was the Covid-19 pandemic. With people unable to go shopping, they were greeted by an online world that made it much easier and hassle-free.
The rise in e-commerce has also increased the expectations of customers. Customers now expect products to arrive within a day or be sent back to a depot if they are not satisfied with their product. The delivery of goods takes planning, but the time frame in which companies get to plan has now shortened with the offer of 24-hour delivery, fast-tracked delivery, or even same-day delivery. With so much changing so quickly, transportation companies didn't have much time to pull off this surge in delivery expectations by consumers across all sectors of e-commerce.
There has been a lot to consider in managing this situation. Companies have had to learn how to optimise routes, pricing, reverse logistics, warehouse management, product processing, improve border crossings, and much more. It has been an impressive feat, to say the least.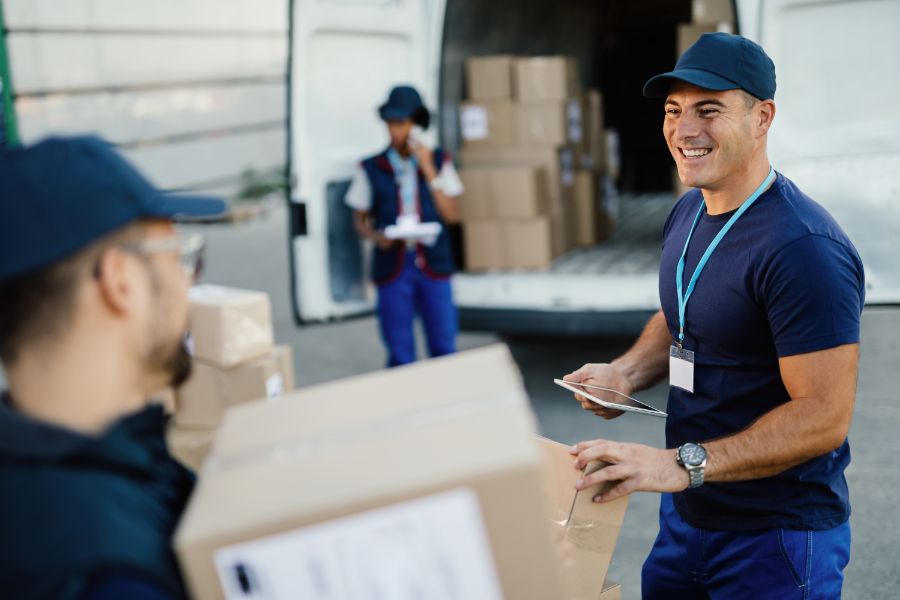 New standards for the logistics industry and operations
Price drops – Due to companies lowering their delivery prices or offering free delivery, transportation companies have had to find ways to provide far more competitive prices than ever before.
Customer satisfaction – The standards of customer satisfaction have continuously been increasing across all sectors. Still, in recent years this has been a prioritised focus when it comes to the transportation of goods.
Ability to handle more products – Due to the increase in e-commerce, warehouse facilities and depots have had to learn how to manage more products than ever. This has been a logistical miracle in itself.
Improved communications – Communication with customers and sellers have had to be enhanced due to everything being digital and both parties needing to receive notification of the good's movement.
Deliver times – Logistics companies have had to learn how to manage the processing and delivery of products in record time, from 48 to 2-hour services that are available on some e-commerce sites.
Return policies – Due to the transactions being digital, it is now down to the transportation company to ensure a consumer can return an item quickly if they are unsatisfied.
Choosing the best routes and offering the best prices
With the drop in delivery prices, transportation companies have had to find a way of sourcing the best possible routes for a successful delivery for both them and the consumer. With the aid of improved technology and software, it has been made simpler to determine the optimal routes for a timely and cost-effective delivery.
Increase in reverse logistics
Once upon a time, if a customer was not happy with a product, they would return it to the place they bought it from. However, these days, that can be near enough impossible if a product has been purchased online. The only way for consumers to return an item is through the logistics company that it arrived with. This means that along with the increase in product processing in terms of shipping out, logistics companies had to take on the extra workload of processing and returning items to the supplier. This is what we call reverse logistics.
This was an enormous challenge for logistics companies to deal with as we have seen a rise in internet sites offering refunds if a customer is not 100% satisfied with a product.
Impact on warehouse management
One humungous thing that had to change with the increase of e-commerce was warehouse management and facilities. As we have said, more products than ever are being shipped from online companies, and more are being returned. Conquering this challenge meant increasing warehouse capacity and workforce, adding different departments and loading bays, and improving technology. So if a warehouse now deals with ten times more products, that means ten times the racking and more staff. On top of this, new loading bays would have had to be built with all of the returns. It can be hard to imagine the impact that e-commerce has had across all sections of transportation companies.
Final thoughts
We hope this article has given you a brief insight into how the logistics industry is changing due to the rise of e-commerce. It has certainly been a crazy few years for the industry, but all that has meant is providing a far better standard at far better rates for consumers across the globe.
If you are in need of a transport company in Perth, get in touch with Reef Group today. We have fleets of tilt trays, side loaders, low loaders, and crane trucks, and we aren't afraid to use them to meet any of your transport requirements. Established in 2002, Reef Group has been providing fantastic transport and freight services throughout Australia for over twenty years. There aren't many logistic companies you can trust as much as us.