There have been widespread reports that there could be a global shortage of shipping containers as soon as Chinese New Year 2018, giving local grain and pulse producers reason to fear a repeat of the NSW container shortage in early-2017. Container production, despite a slight increase recently, has struggled to keep abreast of demand as a rebound in container trade surges into early-2018, compounding the problem further. As a result, a number of industry players are concerned the current level of container production could impede global trade growth and drive up freight rates.
Reef Group is a leading provider of container transport in Perth and has provided reliable freight and transport services across Australia for more than 15 years. As specialists with many years' industry experience, we recognise that this is an issue which could affect every business that operates in, or relies on, the freight and transport industry. We hope this article helps you better understand the current situation and what it could mean for trade growth, here in Australia and around the globe.
Producers Hope to Avoid a Repeat of Last Year
Early last year, a major shortage of shipping containers across much of New South Wales, particularly Northern NSW, presented unprecedented problems for local producers. Grain and pulse exporters were unable to get their produce to the loading docks at the port at Sydney, with delays and added costs affecting most producers across Northern NSW. Container shortage problems were further compounded by a storm toppling stacks of empty containers in the Port of Brisbane, the late chickpea harvest and unexpected unloading delays in foreign ports, such as Yangon in Myanmar and Chittagong in Bangladesh, which are major destinations for Australian pulse exports.
At the time, grain and pulse traders spoke to the media of the ease in which they usually booked freight in advance and just how difficult it had then become to load and ship on time and meet the requirements of international buyers who are within their rights to walk away from deals if delivery times can't be met. With the NSW shortage affecting all commodities and all destinations, no one wants a repeat of early-2017. However, with the current situation viewed by many as precarious to say the least, there is surely cause for concern on the part of many producers and exporters.
Will This Trend Affect Freight Rates?
That remains to be seen, though it is safe to say that any shortage of shipping containers that makes it more difficult for exporters to access adequate supply will see freight rates rise. It could also have the effect of slowing trade growth at an international level, as it would reduce the viability of getting produce shipped on time.
However, it is important to point out that these fears aren't shared by all players in the freight and transport industry and that while the shortage nearly crippled many producers, it was the northern-most producers and those whose customers prefer the smaller 20ft containers who were most affected. Producers near Sydney and those who used the larger 40ft containers – the shortage was predominantly limited to the smaller containers – were affected to a far lesser extent.
New Regulations Impeding Production
There has been a notable downturn in shipping container production since 2013, though despite the efforts of carriers and manufacturers to increase production levels and meet increasing market demand, recently introduced environmental regulations are viewed by many as compounding the supply problem. The use of water-based paints instead of traditional solvent-based coatings is a new environmental law requirement that's exacerbating and lengthening production times as water-based paint takes longer to dry in the Chinese winter. This also has the effect of taking up more storage space which further makes it less viable to produce enough containers to meet demand.
Add this issue to the traditional February maintenance shutdown and the Lunar Year holiday in which most workers travel home, and fears of a container shortage seem more than justified. Major carriers have tried to close the production-demand gap over the past 18 months, but it seems most are hedging their bets on this being a transitory phase as there has been little panic-buying of note.
However, should the current surge in container trade continue well into 2018 – and there are many who believe that this will be the case – there could be a container shortage and production would likely fall well short of demand. Due to the longer production times and stoppages for maintenance and major holidays, manufacturers would struggle to produce enough containers to meet demand roughly mid-year, according to several predictions. However, if 2018 production reaches Drewry's prediction of 3.5 million containers, the situation should correct itself towards the end of the year.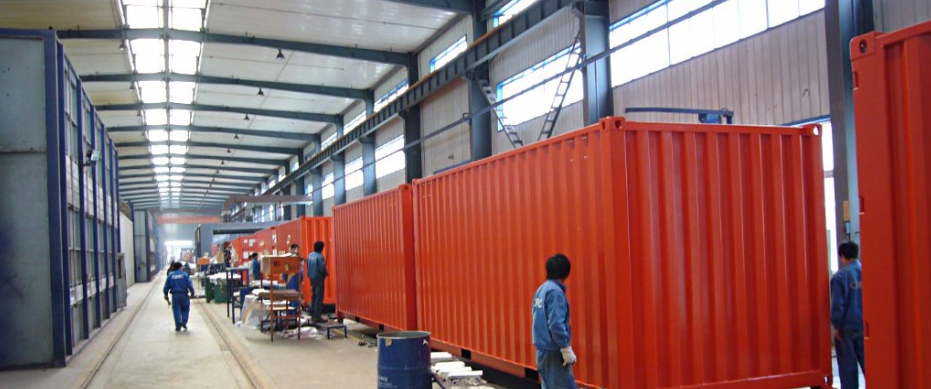 Replacement Not Expansion – A Cause for Concern?
The fact that most new shipping container purchases over the past several years have not been for expansion but rather replacement is cause for concern, some industry experts warn. Could this trend tighten container supply and raise rates? It makes sense that it would, but there's also the issue of leasing firms holding onto their older units rather than scrapping them, temporarily expanding supply, with a sharp decline to follow directly after, as older containers will inevitably have to be scrapped at some time. That crash could be far worse than any other shortage in recent years.
If you are interested in learning more about the current shipping container situation and how it could affect your business, we advise accessing Drewry's Annual Review: Container Census & Lease Industry, the source of much of the information in this article. We hope that you have found this article interesting and that it sheds some light on what's taking place with the global freight and transport trade in 2018.
Reef Group welcomes all enquiries about our container shipping services. To speak with a member of our Perth-based team about your freight and transport requirements, please contact us on (08) 9454 7871 or send us a message via our contact us page.