There is little doubt that entrepreneurs require certain tools for success in their chosen area or field. But is a shipping container a tool that would enable an entrepreneurially minded individual to succeed? With the myriad of uses that shipping containers have been put to in recent times, from home offices to football stadiums, it would appear that they can be used to great effect in a multitude of ways. And when used inventively, can up an entrepreneur's game no end.
At Reef Group, we're always interested in how shipping containers can be repurposed, transformed and put to different uses. In this short piece, we look at how shipping containers can be used entrepreneurially, whether for personal success or the betterment of others.
Home Offices – Static or On the Move
It's perhaps the most obvious use of a transport container for business use, but there's so much to be said for transforming a container into a home office, one that's static and permanently occupies a space or one that's ready to be put on the back of a truck and moved to a new location. Home offices can be small and accommodate a simple office setup – 20ft containers – or spacious enough to hold meetings and assemble a working team – 40ft containers.
With so many short-term workplace options for entrepreneurs in the current era, including hot desks and trendy shared workspaces, there's little wonder why so many entrepreneurial-minded individuals aren't at all interested in working at home. However, if you don't reside in or near the CBD or have family commitments that make working from home appealing, then there's a lot to be said for setting up a home office by repurposing a shipping container.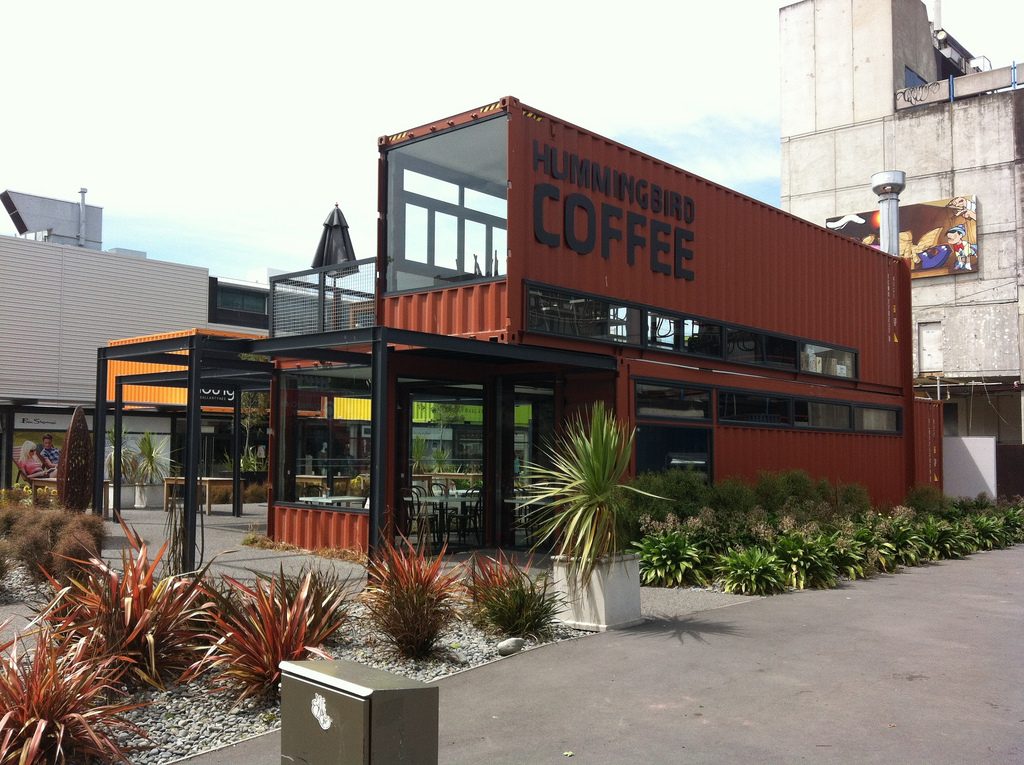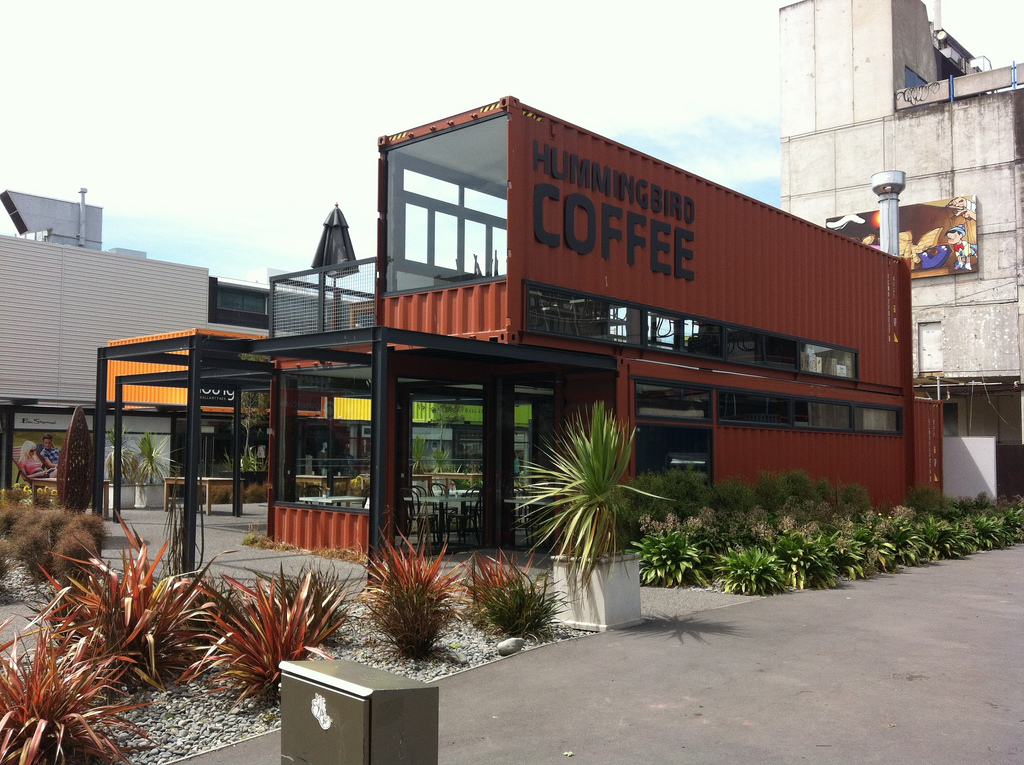 So, why have shipping container home offices proven so popular in recent years? Not only do many of us do our best work in a peaceful, distraction-free environment, but there's also the opportunity to meet with clients at home – and not in the living room or at the kitchen table – and add value to your property. Building a properly outfitted home office can add real value to a residential property, especially if it could later be turned into a self-contained unit complete with bathroom, toilet and kitchen. That's definitely something to consider when outfitting your shipping container office.
Outfitting a shipping container as a home office can be remarkably cost-effective, depending on how comfortable you want to make it, though it isn't uncommon for up-and-coming entrepreneurs to go all out with plumbing and other major modifications. Even if you want to keep it simple, you'll need:
Insulation – This helps to keep your office cool in summer and warm in winter
Ventilation – Along with windows, you'll need something like a whirly bird
Electricity – An absolute must for a home office, make sure it's done properly
Additionally, to make your home office comfortable and a space where you can do your best work, you'll need proper flooring, walls and lighting installed – at a bare minimum. A number of businesses have sprung up in recent years which specialise in shipping container fitouts and you're advised to source a good service provider to work with.
While you could do the fitout yourself, it's worth noting that not only is there so much work involved but that it will likely cost around the same amount. And as you will, naturally, want the project to be a complete success, it really is advisable to have a specialist fit out your new home office for you.
Social Consideration – Improving the Lives of Others
Along with home offices, shipping containers have been used by entrepreneurs across the globe as a means of improving the lives of others, often in imaginatively inventive ways. From art installations and educational cinema to social housing, shipping containers present a plethora of possibilities and the abundance of containers which have exceeded their lifespan and need to be repurposed further presents many opportunities for socially-minded entrepreneurs to make their mark on the world.
The pop-up cinema by Scott Whitby Studio in the UK is a notable example of how old shipping containers can be repurposed to improve the lives of others. In this case, the studio's services were enlisted to design and build a mobile screening room that would keep workers engaged while learning workplace behaviour practices.
Using a shipping container and more than 100 foam pyramids, the interior was transformed into an environment that presented a comfortable learning space. By blocking out all noise and light, effectively minimising distractions and enabling the workers to focus their attention fully on the presentation, the increased focus on the message helped to keep the port workers safer on the job.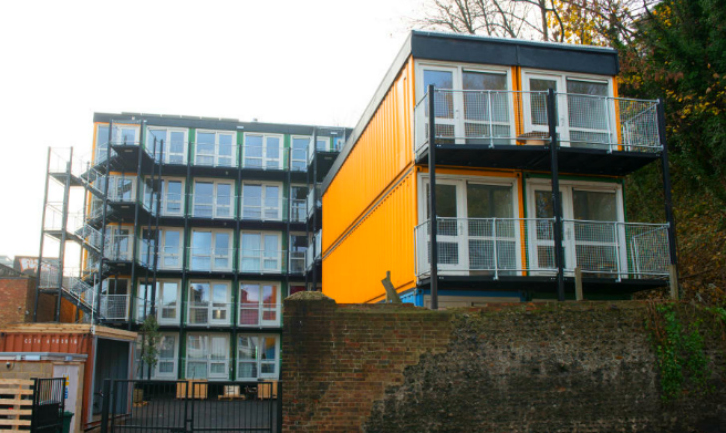 Another great example of how shipping containers can be repurposed to improve the lives of others is social housing, with one of the most notable projects of 2017 a collaboration between More Architecture and Poggi Architecture. The project in Western France provides 30 apartments to those in need and has been a complete success, inspiring similar projects across the globe. While not the first of its kind, this project is notable for its aesthetics and the way in which it fits in with the immediate landscape.
There is no primary façade and the size and placement of each apartment corresponds with its individual needs, furthermore, it has been designed to provide privacy – each apartment has been placed to provide protection from direct viewing – and minimise noise while allowing for an open feel with excellent use of natural light throughout. This was not an expensive project by any means and should similar housing projects also prove a success, it's hoped that it will be exported as a model to provide accommodation for marginalised people the world over.
Based in Perth, Reef Group welcomes all enquiries about our shipping container transport services. To speak with a member of the team about our container transport and your other freight and transport requirements, please give us a call on (08) 9454 7871, send us a message via our contact us page.