Shipping Containers are steel boxes built to endure the most extreme conditions. While this clearly indicates that they are durable, it is unclear how long they are intended to survive. When adequately stored and maintained, they can withstand hundreds of sea, train, and road journeys. In harsh conditions, a used shipping container typically has a service life of at least 10 to 20 years. However, not many people know what comes next after a shipping container is no longer in use.
In this article, we will be taking a closer look at what companies do with empty sea containers and how they repurpose these large steel containers.
What's next in the life of a shipping container?
Traditionally, shipping containers are first shipped to a factory in China, where they are loaded with a vast array of supplies and products ordered by customers throughout the world. Refrigerated containers extend the shelf life of fruits, seafood, vegetables, and dairy goods so that they can reach you from the opposite side of the world virtually as fresh as when they were harvested. Bigtime corporations reserve space on ships and aircrafts to transport their newest items from China to the United States and Europe.
With this in mind, one might believe that shipping containers live an exciting existence, travelling from Hong Kong to Los Angeles, then via New York to Rotterdam, and possibly even Brisbane. Not so bad of a  life, right? Visiting the world's biggest and most well-known cities? Well, that's not the case here. Due to their high cost, most containers are only utilised once or twice for an epic journey before being abandoned to rust. However, thanks to a massive increase in the recycling of shipping containers, the possibilities for shipping container repurposing are virtually limitless.
Why do people repurpose shipping containers?
Repurposed shipping containers are redefining modular construction, ranging from durable cargo containers used to transport commodities across the globe to creative customizable building components. Repurposed containers have emerged as an alternative to conventional modular construction and offer numerous advantages. Here are some of the reasons why shipping containers are being repurposed: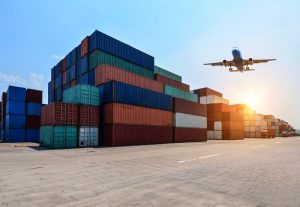 Shipping containers have an average lifespan of 25 years, after which they have a salvage value of 75%. These nearly indestructible containers are made of Corten steel, also known as weathering steel. It is a form of steel that is more resistant to severe weather and corrosion than other types of steel. Due to their tough steel exterior, they are also incredibly secure, preventing theft and enhancing security. Not only are repurposed shipping containers more durable than most other capital assets, but the upkeep required to preserve their durability is straightforward and inexpensive.
Endless Customisation Options
Since they are designed to accommodate a massive variety of alterations and customisations, reusing shipping containers is exceptionally convenient. Whether you have business or residential demands, the steel in shipping containers may be repurposed to serve a variety of functions. Shipping containers, for instance, can be stacked and merged in many ways to form larger areas. In addition, they can facilitate interior modifications such as lighting and electricity, plumbing, air conditioning, ventilation, and customised shelving, among many other changes you wish to add.
Since they have been designed for international transport, shipping containers are very mobile and adaptable. For example, a used shipping container can be carried to your place on a flatbed truck and used for any project of your choosing. Container manufacturers have also incorporated forklift pockets and corner castings for crane use, making it simple to lift, transport, and stack these durable containers. If you need to relocate the shipping container to a different site or no longer use it, you may easily relocate it or remove it for reuse.
The shipping container was developed to safeguard expensive products and resources from port to port under harsh weather conditions and raging waters. Shipping containers can also withstand both hot summers and cold winters, making them ideal modular structures in any region of the world. Therefore, shipping container structures are an excellent option if you require a durable structure that can withstand the harshest conditions.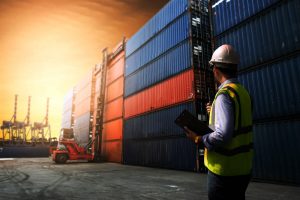 Incredibly Cost-Efficient
One of the primary advantages of reusing shipping containers is that they are so cost-efficient. A reusable container may be purchased for as low as $1,500 and can last up to 30 years! Even a brand-new, unused shipping container costs as little as $6,000, and you can use it for decades.
The different ways to repurpose shipping containers
Since they can be repurposed into modular buildings and recreational establishments for quick, cost-effective installation,  shipping containers for sale have become an increasingly desirable commodity. Empty sea containers are inexpensive and readily accessible for use as commercial developments in any given storage or residential area. Here are some of the structures that people build when they repurposed shipping containers:
A company interested in constructing a new facility for its offices with a unique architectural twist or seeking an industrial-looking structure that is durable and can be erected in half the time of a traditionally constructed structure should consider using shipping containers to create the installation. Many businesses favour having transportable shipping container office space available in rural areas or newly built property. The cost of constructing and converting a shipping container into an office is less than that of building a structure or signing a long-term office lease elsewhere.
Offices constructed from shipping containers speed up the development schedule and the return on investment. How is the construction timeline of a shipping container office shorter than a standard office? The construction process is sped up by modifying shipping containers in a controlled environment away from the construction site. Once each component has been assembled, it is transported to its final destination. This saves time because the containers are constructed alongside the site's construction. Additionally, once the shipping container building is operational, there is always the possibility to add additional container units if the firm needs to grow.
Shipping containers have long been used on and around farms and rural properties, typically for storage, therefore, it is not unreasonable to convert them into their own modular farms. These container farms, also known as vertical farming or controlled environment agriculture, resemble slightly modified shipping containers on the exterior but contain mechanised, insulated, and upgraded equipment to help the farming process.
Despite the unpredictability of external and environmental conditions, businesses prompted this initiative in search of a new technique to produce plants and food year-round, regardless of location or season. So far, there has been some success, and the plants are able to absorb all of their nutrients from the water and light energy from powerful LEDs. Shipping container farms are a cost-effective method to reduce your carbon footprint while obtaining fresh produce, whether you are a business or a homeowner searching for a more affordable option to grow your own vegetables.
Used and brand-new storage containers for sale are gaining popularity in the construction of shipping container homes for sale. There are a multitude of commercial developers, architects, and general contractors who specialise in the construction and furnishing of shipping container homes. There are container choices that provide fast housing on a modest budget and include the essentials without requiring substantial building materials. On the other hand, an architect and builder may construct a luxury hideaway with extravagant features, inventive nature-balancing elements, and high-value materials to produce eco-friendly shipping container designs and residences, which can be sold at a heftier price tag.
The original use of a shipping container is to store items that must be moved internationally. Therefore, it is not uncommon for it to be used for storage on land. The distinction is that many users need to access their belongings more frequently than those transporting items in shipping containers. Roll-up doors may be added to a storage container in order to make it easier to access. You could also incorporate an electric current for indoor illumination.
Due to its construction characteristics, businesses and constructors utilise shipping containers for storage. Since their initial purpose is to keep goods safe and dry via ship on the open seas, they are likewise incredibly resilient and resilient on land against any type of weather. The most important reason it is used for storage is its security benefits. From the steel frame to the optional addition of specially designed locksets, shipping containers are the most popular alternative for ground-level storage among businesses and builders alike.
Extra living space becomes one of the top concerns for educational institutions with a growing student body. The problem is prevalent in a lot of urban areas. Rather than rejecting prospective students owing to a lack of space, several institutions have considered employing shipping containers as dorm components. They are simple to build and, if designed by an engineer, can be made in a variety of configurations. 
Containers can be easily moved to the construction site for temporary living space while another structure is being built. Alternatively, repurposed containers might be used as inexpensive, swift, permanent solutions. Shipping container dormitories are simple to disassemble, remove, and reassemble in the event of construction or school relocation. Individual, double, or multiple rooms can be created from the interior living space, and on-site bathrooms can be added for added convenience and privacy for the students.
Bottom Line
Although we have discussed five creative ways for you to repurpose a shipping container, there are still a lot of ways we haven't gone over. They are all designed to survive extreme conditions and continuous use. Resilience, customizability, and safety entice people to utilise them for storage. However, their uses extend far beyond storage; these characteristics are also the primary drivers for their adoption in other contexts. With a cargo container's blank canvas, the possibilities are limitless. Once you begin considering how you could profit from repurposing empty sea containers, the most difficult decision will be picking which modification to make first.
If you or a friend are in need of a reliable container transport company in Perth, then Reef Group is the team you have been looking for! Our experienced team, with 40 years of industry knowledge, can assist with various transport requirements, including oversize, metropolitan, country, rail and interstate deliveries. Reef Group is committed to safety and offers the safest 20-foot sea container transport method via tilt tray. Our container loading and unloading system received a Worksafe Award in 2005, followed by WA Innovator Of The Year Finalist in 2015. We realise that as your business flourishes, your transport needs will grow, and Reef Group will need to increase the carrying capacity accordingly. We will monitor the requirements for your company so that no lag in service provision against the volume of work occurs, both by acquiring a new plant and using trusted sub-contractors as/and if required.